Calculating the modified-Mohr Factor of Safety for Brittle Materials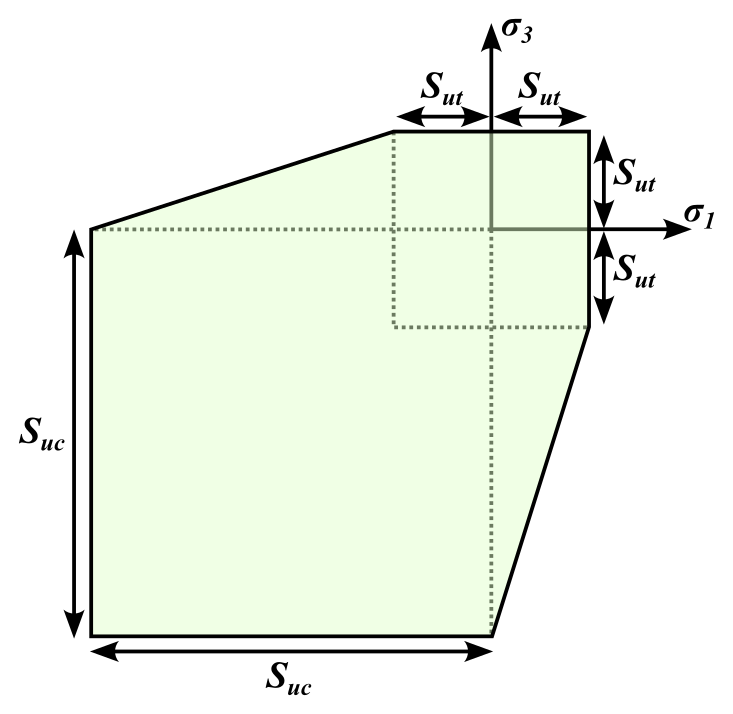 The information presented in this blog post is for educational purposes only. It should not be used for engineering design or relied upon as engineering advice.
The modified-Mohr theory failure envelope can be used to calculate the factor of safety for uneven brittle materials under static loading [1]. The editable EngineeringPaper.xyz sheet below (this example sheet can also be opened in a new tab) goes through the process of calculating the factor of safety for a brittle material under static loading.
This example also demonstrates how to use the new min/max functions that have been added to EngineeringPaper.xyz. The min/max functions return the minumum or maximum of the list of parameters passed to the function. These functions are useful for calculating factors of safety where the minimum factor of safety determines failure.
[1] Norton, R.L. "Machine design, A integrated approach, 5th Editi." (2013).
Calculating the modified-Mohr Factor of Safety for Brittle Materials
by u/mgreminger in EngineeringPaperXYZ