Calculating the Stress and Deflection for a Cantilever Beam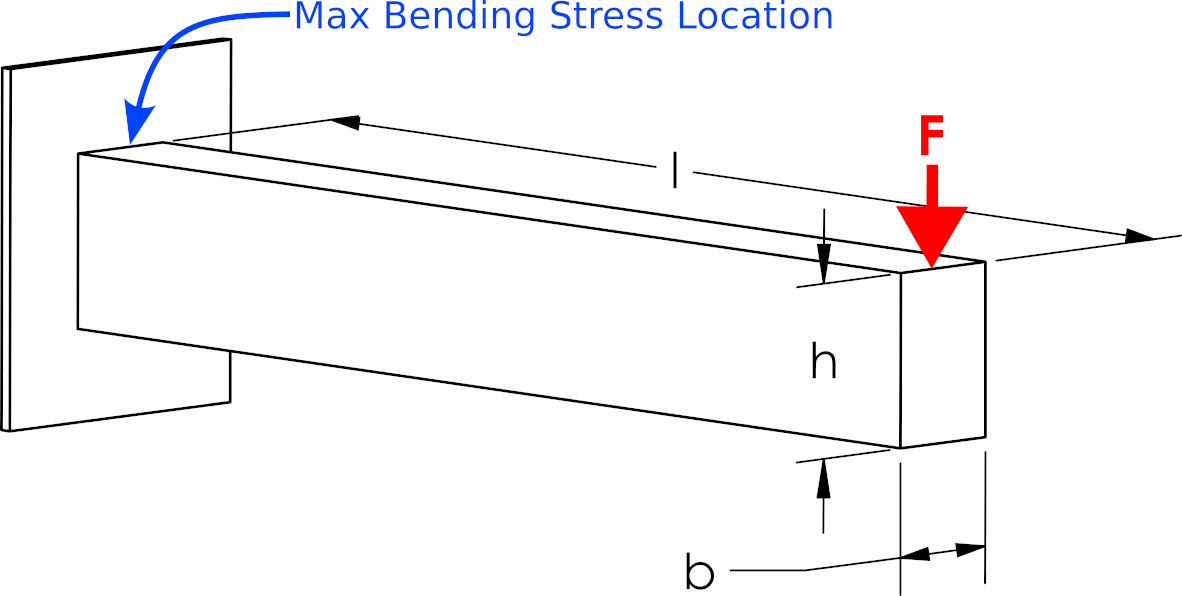 The information presented in this blog post is for educational purposes only. It should not be used for engineering design or relied upon as engineering advice.
The editable EngineeringPaper.xyz sheet below (this sheet can also be opened in a separate tab) calculates the deflection and peak bending stress in a cantilever beam. The results are compared to finite element results obtained using SolidWorks for the case of a rectangular cross-section. This example makes use of the new table feature in EngineeringPaper.xyz the allows the calculation to be performed for different cross-sections and materials. The table feature of EngineeringPaper.xyz is a powerful feature that makes it easy to compare multiple design configurations. The YouTube video below provides an introduction to the table feature.
Calculating the Stress and Deflection for a Cantilever Beam
by u/mgreminger in EngineeringPaperXYZ